S.T.E.A.M. Storytime (ages 3-6 & grades K-4)
Join us as we share a story about the great American architect Frank Lloyd Wright, then explore the geometry of his designs and create some buildings and designs of our own using architectural blocks and tools.
As kids entered, had books on architecture and Frank Lloyd Wright to browse (including some adult "coffee table" books to look at pictures).
Opened by asking if anyone knew what architect/architecture was? Said we'd be reading a book about an architect who some consider America's best. Man who loved shapes…had kids look for shapes on the cover of The Shape of the World (one kid even pointed out the rhombus = diamond!), notice what was on the end-papers – items from nature…
Read the book aloud then showed photographs of some of his famous buildings: Falling Water, The Johnson Wax building interior with the "lilypads", Guggenheim – asked kids to respond with what shapes they saw. Showed pictures of a few things he dreamed up but never built – future city with helicopters, mile high skyscraper. Booktalked The Wright 3 mystery.
Then explained the stations: (While kids at stations, played "Mozart Factor: Learning")
On floor, materials for our younger participants – foam blocks, shape blocks, magnetiles, foam shapes, Lincoln Logs (which a family had brought in at my request – these were invented by Frank's son John (also an architect), Toobers & Zots.
"Build It" tables with construction materials:
B&T cardboards, scissors, tape, gluesticks for creating 3-D models (had on display a 4 ft. architectural model of Wright's Winslow House made by a colleague for a course she had taken)
Wooden blocks of assorted shapes.
Keva blocks and "challenge" cards – suggested kids look at how Wright balanced Falling Water (cantilever) and try to do the same with the Keva blocks.
"Design It" tables with paper and cardboard, grid paper, pencils, colored pencils, markers, rulers, protractors compasses, circles, diamonds, triangles to trace
encouraged kids to create their own Wright-inspired window/rug designs or imagine a future city
assorted coloring sheets of his buildings and windows from the internet as well as pages photocopied from Frank Lloyd Wright for Kids: His Life & Work
Winslow model courtesy of Julia Meier
BWL 9/2017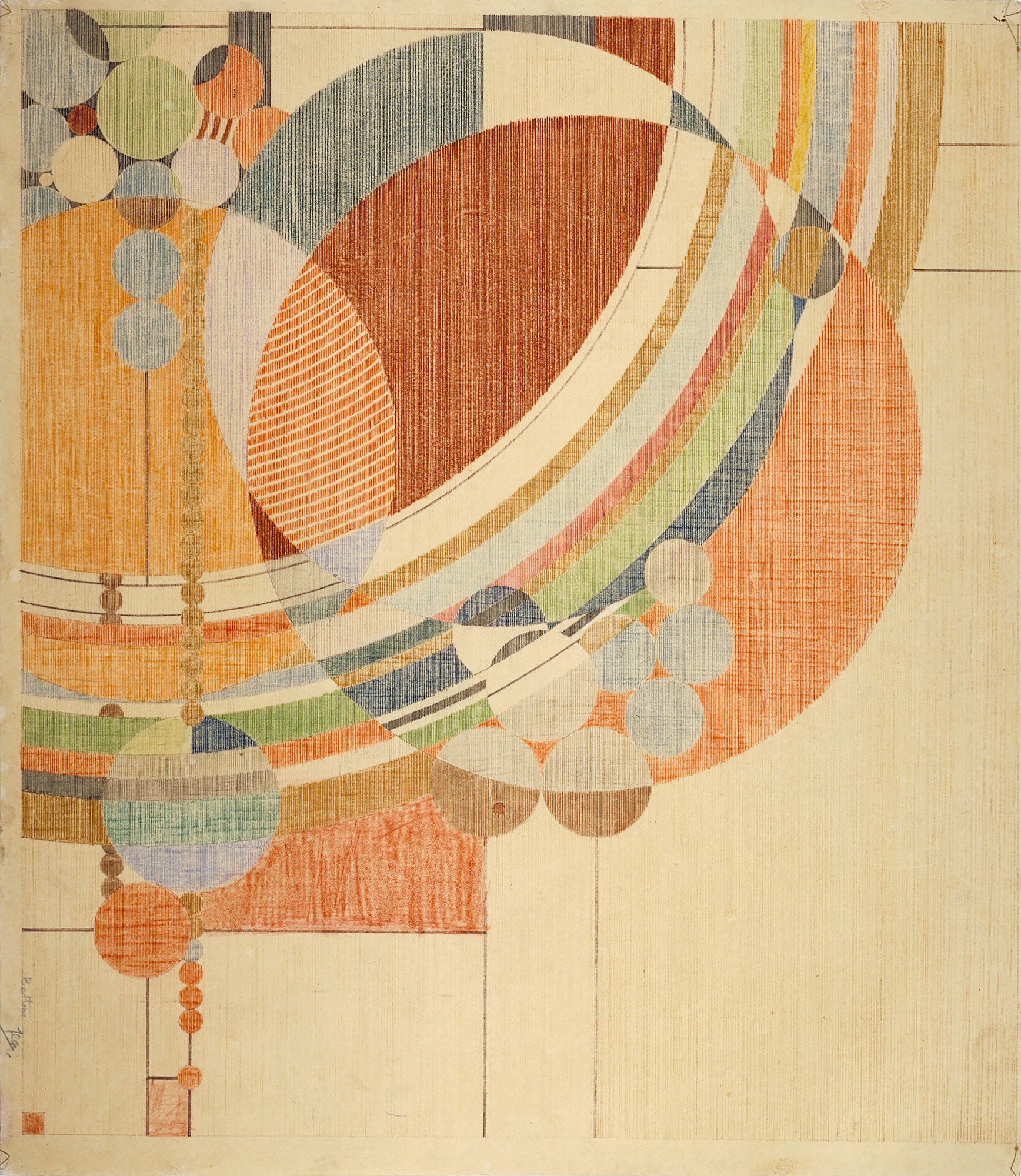 Frank Lloyd Wright at 150:
Unpacking the Archive
Through October 1, 2017
The Museum of Modern Art (NYC)